LYNN NEWS ROUND-UP
OCTOBER 21, 2020
See our other COVID-19 related posts by clicking here.
---
Check out our 2020 MA State Election Coverage with campaign interviews, voting information, & more by clicking here.
REMINDER: Early voting is available at Lynn City Hall until October 30th, including weekends! Visit the link above for more information.
---
GLSS Virtual Men's Health Forum being held on November 12, 2020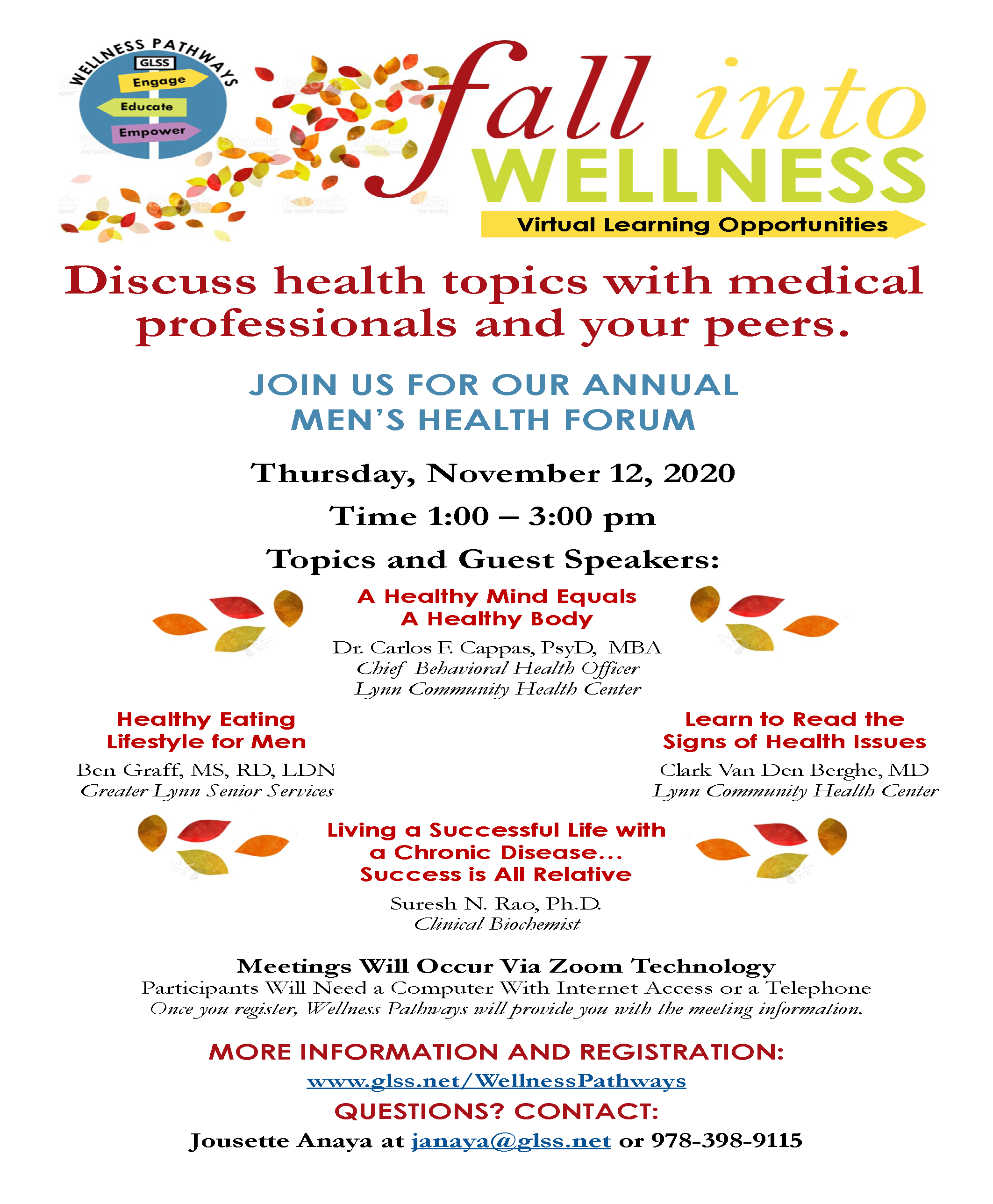 On Thursday, November 12th from 1–3 p.m., Wellness Pathways at Greater Lynn Senior Services (GLSS) will host its annual Men's Health Forum, focused on a variety of topics of interest to men and featuring a number of local medical professionals. Topics include: "A Healthy Mind Equals A Healthy Body," offered by Dr. Carlos Cappas, PsyD, MBA, Chief Behavioral Health Officer at Lynn Community Health Center; "Healthy Eating Lifestyle for Men," offered by Benjamin Graff, MS, RD, LDN, Nutrition Program Manager at GLSS; "Learn to Read the Signs of Health Issues," offered by Clark Van Den Berghe, M.D., from Lynn Community Health Center; and "Living A Successful Life with a Chronic Disease…Success is All Relative," offered by Clinical Biochemist Suresh N. Rao, Ph.D., also from Lynn Community Health Center.
Continue reading GLSS Men's Health Forum, flu clinic & care kit distribution, new member show, & more | October 21, 2020 →