See our COVID-19 related posts by clicking here.
---
Mayor McGee is pleased to announce that today, the City of Lynn was invited into the Eligibility Period to begin the process of planning for the construction a new Pickering Middle School by the Massachusetts School Building Authority (MSBA) Grant Program for School Building Construction and Renovation Projects. The vote of the MSBA Board of Directors to invite a District into the Eligibility Period is based on a review of the District's Statement of Interest ("SOI") and staff due diligence and recommendation.
This vote by the MSBA initiates a 270-day Eligibility Period which formalizes and streamlines the beginning of the MSBA's grant approval process and benefits the City by providing a definitive schedule for the completion of preliminary requirements, assisting with the determination of financial and community readiness, and identifying needs for planning and budgeting. Successful completion of all activities in the Eligibility Period will allow the City to be eligible for the next phase, which is an MSBA invitation to conduct a Feasibility Study.
"I'm excited for our students, teachers and our community to move forward with the next required steps in this process to build a new Pickering Middle School," said Mayor Thomas M. McGee "When I took office in 2018, the City had an operating deficit that required us to borrow $14 million. Since then, I am proud of the work we have done to put a solid financial and capital plan in place, which has allowed us to create budget capacity to pay for a new school."
"We are thrilled that we've been invited into the process, with funding support, to build a new Pickering Middle School," said Lynn Superintendent Dr. Patrick Tutwiler. "This is an exciting accomplishment for not just the Pickering School community, but for the City of Lynn, as it is yet another step in providing all of our scholars with the facilities and resources they so deserve."
"All of our students and teachers deserve modern and state- of-the-art schools," said State Senator Brendan P. Crighton. "The MSBA decision on Pickering Middle School today is a major step forward and is the result of a strong collaboration between state and local officials. Thank you to Mayor McGee for leading these efforts and for making school improvements and construction a priority."
"I am extremely excited and appreciative of MSBA's invitation into its eligibility period of new schoolconstructionprojects,"saidRep.DanielCahill. "Welookforwardtocollaboratingwith state and local officials, Lynn Public Schools, and the Lynn community in developing a state-of- the-art educational facility for future generations of Lynners."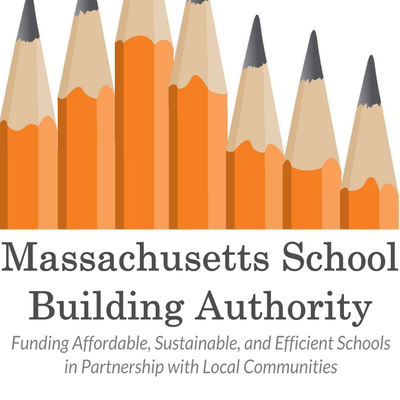 "I am relieved and thrilled to learn the MSBA voted unanimously today to allow the City of Lynn to move forward with the planning and construction of a new Pickering Middle School," said Rep. Peter Capano. "I greatly appreciate the hard work of state and local officials who have pushed to make this a priority, and I look forward to seeing Lynn students and teachers benefit from a modern and safe middle school."
If you would like to learn more about the MSBA Grant Program process, you can visit: https://www.massschoolbuildings.org/building/prerequisites.
Continue reading City of Lynn invited to MSBA Eligibility Period to plan & construct a new Pickering Middle School | April 14, 2021 →