LYNN NEWS ROUND-UP
JANUARY 19, 2021
See our other COVID-19 related posts by clicking here.
---
The City of Lynn is currently in a modified Phase 2, Step 2 until further notice. Learn more by clicking here.
---
COVID-19 testing in Lynn this week
The City of Lynn was selected to be a part of the state's "Stop the Spread" Initiative back in July. The COVID-19 testing s
ites located at Lynn English High School and behind the Western Avenue Fire Station are now closed

.
Other COVID-19 testing sites have been set up and are available for residents to visit. More information about testing is below. Please note that
COVID-19 vaccines for community distribution
have not yet been received. When we receive updates we will share in one of our daily news postings, so please follow us to stay informed.
PROJECT BEACON




Located at 398 Blossom St. in Lynn



The City of Lynn has been selected as one of four communities across the Commonwealth for a COVID-19 express testing site beginning Wednesday December 23rd through at least March 31st. The site will be run by Project Beacon which specializes in high-volume appointment only testing.
The site will be located at the Blossom Street Extension parking lot, commonly known as the Lynn Ferry Terminal, and will have the capacity to perform up to 2,000 tests per day once the site reaches full capacity in early January. Residents will be able to schedule their test appointment in advance, drive up to the site at their assigned time, be tested from the comfort of their car, and receive their results within 24 hours. There will be no pedestrian, walk-up access allowed at this site. For all Massachusetts residents, there is no cost for this test, no health insurance is required, and you will not be asked about your immigration status.
Residents can create an account, make appointments, and view their test results all through one, online platform for the Project Beacon COVID-19 Express Testing site at the Blossom Street Extension by visiting app.beacontesting.com. If you have questions about getting tested or issues regarding appointments or results at Project Beacon, please go to www.mass.gov/express-testing,  call Project Beacon's Call Center at 617-741-7310, or email at help@beacontesting.com. Appointments will become available several days in advance at a time.
In the event of a City of Lynn snow emergency, testing may be cancelled or limited based on the weather conditions. Please check the City of Lynn website and this Testing page for information about possible testing cancellations due to inclement weather.
MANNING FIELD (MONDAYS ONLY)




Located on Ford St. in Lynn



The City of Lynn is pleased to announce a new COVID-19 testing option through a partnership between Mass General Brigham and North Shore Medical Center. A mobile van will offer free walk-up testing for asymptomatic Lynn adults and children every Monday from 1:00-5:00pm in the Manning Field parking lot (entering on Ford Street) for the duration of the winter and spring.
This program is made possible in part through funding from the National Institutes of Health grant and RADx-UP (Rapid Acceleration of Diagnostics in Underserved Populations). For more information please visit http://www.kraftcommunityhealth.org/mobile-covid-testing.
LYNN COMMUNITY HEALTH CENTER
Located at 50 Blake St. in Lynn
Testing for COVID-19 is available for everyone in the Greater Lynn Community at Lynn Community Health Center through March 31st.  You may be tested regardless of your symptoms or exposure to COVID-19. Call 781-581-3900 for an appointment.  Appointments are strongly recommended, limited walk-in appointments are available. You do not need to be a patient at LCHC or have health insurance.
Two trailers were set up along the Blake Street side of the lot directly across from the health center to continue testing this winter. Patients enter the site through the gate across from the Mulberry Street alleyway and enter the first trailer for registration. They will exit the first trailer and proceed to the second trailer for testing. After their test they will exit the second trailer and leave the site through the gate across from the LCHC entrance. Patient movement will be one-way through the site,with plans in place to support social distancing at all times.
LCHC has created a video that helps explains how to make an appointment, what happens when you get to LCHC for your test, & how to access your testing results. Please click here to view the video.
LCHC Coronavirus Updates / informacion sobre covid19
COVID-19 testing times this week at LCHC:
Monday, Wednesday, & Friday: 8:30 am – 4:30 pm
Tuesday: 8:30 am – 7:00 pm
Thursday: 10:00 am – 7:00 pm
OTHER RESOURCES
Testing at CVS on South Common Street in Lynn


Every individual who wants a test must make an appointment by clicking here. Bring proof of identity & in-state residence, as well as test confirmation email/text message. Be sure to have your mobile phone in case we need to reach you. Stay in your car. Minors ages 10-15 will need to be accompanied by an adult. Confirm charge for asymptomatic testing online, before booking your appointment.

Interactive map of COVID-19 testing sites in State of MA


This map provides an easy way to locate a COVID-19 test site near you. Click/tap on a test site within the map for more details. All information is sourced from site operators and healthcare providers, and it is encouraged to contact the site prior to arrival in case it has changed.

Additional resources:
The information above was taken from the City of Lynn, Lynn Community Health Center, & State of Massachusetts websites.
---
---
For phasing details and the most up-to-date status of where MA is in our vaccination timeline please visit mass.gov/covidvaccinephases
---
Girl Scouts selling cookies online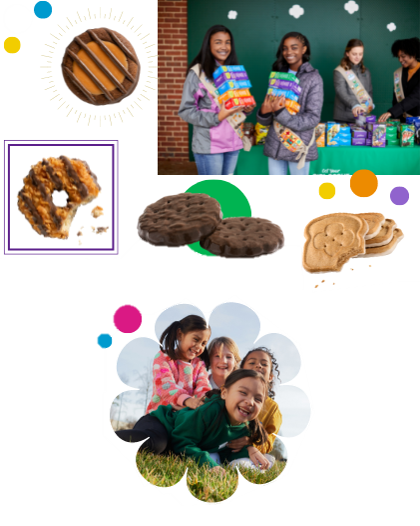 This year the Girl Scouts have moved their famous cookie fundraiser online. 100% of the proceeds stay with our local Girl Scout Council, and the troops in Lynn are all listed below.
Based on how the troops are divided some troops have multiple links. Some links may not be active yet, due to the way this fundraiser is being organized. Click the links below to support that specific troop, and please keep checking back to support other troops.
The above information was sent to us by a local Girl Scout Troop.
---
---
 Video of CMCC's Annual MLK Day Breakfast
The Lynn Community Minority Cultural Center (CMCC) held their annual MLK Day breakfast ceremony to celebrate the life and contributions of Dr. Martin Luther King Jr. Due to the pandemic this year's ceremony was held virtual.
Speakers for this year's ceremony included Mayor Thomas McGee, Rev. Adrienne Berry-Burton, Rev. Bernadette Hickman-Maynard and Dr. Kiame Mahaniah was this year's keynote speaker.
The ceremony also included performances by spoken word artist Vic Breedy, singer Michael Ward and Tunisha Guy-Figueroa performed the Black national anthem.
Watch the video above or on our website by clicking here.
---
---
MBTA Reminder: Commuter Rail and Ferry

Schedule Changes Take Effect January 23



Commuter Rail weekend service only on select lines effective Jan. 23. Many Commuter Rail lines to have train service at regular and predictable intervals.
The MBTA is reminding customers that Commuter Rail and ferry schedule changes will take effect on January 23, 2021, as approved by the Fiscal and Management Control Board (FMCB) in December 2020.
For a full and complete listing of all upcoming service changes, including all changes to bus routes, Commuter Rail lines, and subway frequency, please visit mbta.com/ForgingAhead.
Commuter Rail Schedule Change Information:
The new Commuter Rail Winter Service Schedules are available within specific Commuter Rail line's webpages at mbta.com/CommuterRail, and print copies are being made available at major stations this week.
The new Winter Service Schedule starts to align service with the lower ridership levels experienced during the pandemic. Beginning January 23, 2021, Commuter Rail will only offer weekend service on the Newburyport/Rockport, Framingham/Worcester, Fairmount, Providence, and Middleborough Lines. These lines experienced more ridership gains over the last several months compared to other lines and serve transit-critical communities. All other Commuter Rail lines will not have weekend service. Ridership has remained low during the pandemic with approximately 8% of regular weekday ridership in the fall of 2020 compared to fall 2019.
The new Winter Service Schedule includes additional trains on the Middleborough Line, Fairmount Line, and Newburyport/Rockport Line. These added trains help to fill in service gaps that existed in the previous schedule and help to offer more consistent train intervals, such as clockface service which makes riding simpler for passengers.
For instance, on the Fairmount Line, the new Winter Service Schedule offers clockface service every hour. From Readville, a train will depart on weekdays every hour at 30 minutes past the hour between 6:30 AM and 10:30 PM. This consistent interval is maintained for all stops on the Fairmount Line, and during higher ridership times additional trains are available.
Since March, Keolis and the MBTA have introduced new technologies, such as electrostatic sprayers, to help sanitize passenger areas quickly and thoroughly. As part of this enhanced cleaning, added attention is given to touch surfaces, employee areas, and air filtration systems. All coach cars continue to be cleaned at least every 24 hours as a protection for passengers and train crews.
Ferry Schedule Change Information:
The complete schedule of upcoming Hingham/Hull ferry trips effective January 23, 2021, is available at mbta.com.
With ferry ridership approximately 12% of pre-COVID levels, these changes in ferry service effective January 23, 2021, aim to align service with the lower ridership levels experienced during the pandemic. On January 23, 2021, the following changes will occur to ferry service:
Direct Charlestown (F4) and Hingham (F1) ferry service will be temporarily suspended.
Weekday Hingham/Hull service will operate with reduced frequency. A total of 17 weekday trips to Boston will make stops from Hingham to Long Wharf (nine trips directly to Long Wharf with two trips also stopping at Hull for a total of 11) and from Hull to Long Wharf (six direct trips total) with the first trip from Hingham at 5:40 AM, the first trip from Hull at 6 AM, the last trip from Hingham at 7 PM, and the last trip from Hull at 4:20 PM. Seventeen weekday return trips to Hingham/Hull will make stops between Long Wharf, Hull, and Hingham with the first trip from Long Wharf to Hingham at 6:30 AM and the last trip between Long Wharf, Hull, and Hingham at 8 PM.
There will be no weekend Hingham/Hull ferry service.
Additional Information:
The FMCB will assess service needs again on all modes by no later than March 15, 2021, and will allocate additional resources to meet ridership demand if feasible. The timing of all service restoration will also depend on public health guidance (including guidance on the continued need for social distancing) and the timing of the Commonwealth's post-vaccination re-opening plan.
The MBTA and FMCB continue to discuss how the MBTA will re-add, rebuild, and increase service. Ridership will be monitored with MBTA staff returning to the FMCB every month to show where ridership stands compared to service planning scenarios. Other data sources will also be monitored, including passenger surveys, employer surveys, roadway data, general travel data, and economic recovery planning. FY22 service levels will be planned beginning in February/March 2021 as part of FY22 budget process.
The MBTA's Forging Ahead initiative aims to preserve access and quality of service for transit-critical communities and to match service to existing ridership levels. Commuter Rail ridership is approximately 10% of its pre-COVID levels with ferry ridership at approximately 12% of its pre-COVID levels. As part of its Forging Ahead initiative, the MBTA organized a months-long process to solicit the public's input, including more than 7,000 comments from riders and stakeholders and which was used to shape the final plan approved by the FMCB.
For more information, visit mbta.com/ForgingAhead, or connect with the T on Twitter @MBTA, Facebook /TheMBTA, or Instagram @theMBTA.
The above info. was provided to us by the MBTA.
---
---
Updates from state government
As of Monday night, DPH reported a total of 451,535 cases of COVID-19. The state reported 3,224 new confirmed cases. The state has now confirmed a total of 13,424 deaths from the virus.
The state's first large-scale vaccination site, at Gillette Stadium, is slated to open to first responders on Monday. Shots became available to first responders this week, and the next portion of phase one is set to begin next week, with vaccinations starting in congregate care settings including shelters, group homes and correctional facilities. Governor Baker said he anticipates there will be four or five such mass vaccination sites set up around the state by the end of the month.
Massachusetts would need more than 1 million doses of COVID-19 vaccine to fully inoculate everybody in the first phase of the Baker administration's three-tiered plan, Governor Baker said Friday. A Thursday report from the Department of Public Health shows that, as of Tuesday, a total of 347,450 doses had been shipped to Massachusetts, and 239,147 of those doses, a little more than two-thirds, have been administered.
State budget writers have agreed to build fiscal 2022 spending plans on the assumption that state tax revenues will grow by 3.5 percent over upgraded projections for the current fiscal year, signaling that the damage done to the state's finances by the COVID-19 pandemic may not be as severe as once thought. The estimate of $30.12 billion in state revenue for the budget year that starts July 1 amounts to about $1.03 billion more in revenue than the updated projection for the current fiscal year, roughly 3.5 percent growth. But the forecast announced on Friday is still $1.03 billion less than the $31.15 billion pre-pandemic estimate the same group of officials made for fiscal year 2021 revenue a year ago.
The so-called "consensus revenue estimate" for fiscal 2022 was announced by Administration and Finance Secretary Michael Heffernan, Senate Ways and Means Chairman Michael Rodrigues and House Ways and Means Chairman Aaron Michlewitz. In conjunction with the FY22 revenue accord announcement, Heffernan on Friday revised the fiscal 2021 revenue estimate upward by $700 million after revenues over the first half of the fiscal year increased by $372 million or 2.7 percent from what was collected during the first six months of fiscal 2020 that were entirely unaffected by the COVID-19 pandemic. When combined with a $459 million markup the administration announced Dec. 11, the Baker administration in the last month has boosted its estimate of available revenues this fiscal year by $1.16 billion.
The administration is now projecting total fiscal 2021 revenue of $29.09 billion. Governor Baker is expected to file his FY22 budget proposal on Jan. 27 based on the new revenue estimate of $30.12 billion. The House and Senate will redraft Governor Baker's spending blueprint and debate their own versions, likely in April and May. Fiscal year 2022 begins on July 1
The slots parlor and casinos in Massachusetts cumulatively generated $49.83 million in gaming revenue in December and will turn about $14.6 million of their earnings over to the state, the Gaming Commission said Friday. December's revenue haul for Plainridge Park Casino, MGM Springfield and Encore Boston Harbor represents an increase of about $4.38 million, or 9.6 percent, over November but is still down nearly $19 million, or 27.5 percent, from what the gaming centers pulled in during October, the last full month before casinos became required to close by 9:30 p.m. each night. Of December's gross gaming revenue, the state is due $14.66 million, up about $1.5 million from November but still $5 million less than the $19.6 million in taxes generated in October.
Fees on ride-hailing services such as Uber and Lyft will not increase in Massachusetts after Governor Baker vetoed a new proposed fee structure while signing a $16.5 billion transportation bond bill on Friday. Governor Baker gave his approval to almost all of the multi-year spending authorizations, but rejected several major transportation policy proposals that the Legislature packed into the wide-ranging bill. He shot down proposed hikes on transportation network companies, or TNCs, that would have replaced the current 20-cent flat fee per ride with a higher set of fees as well as a new legislative mandate requiring the MBTA to offer a low-income fare program.
Governor Baker signed off on 14 more local bills on Thursday:

H 5092 authorizing Holliston to establish an economic development funding program and fund;
S 2970 authorizing Tewksbury to grant seven licenses for the sale of alcoholic beverages to be drunk on the premises;
S 2987 sick leave bank for Kathryn Price, an employee of the Department of Mental Health;
S 2290 providing for recall elections in East Bridgewater;
H 5212 authorizing the sale of property in Brockton;
H 5166 designating a bridge in Hanson in memory of Mary "Gret" Lozeau;
H 5211 authorizing the lease of land in the town of Oak Bluffs to the Martha's Vineyard Shellfish Group Inc. for shellfish propagation and other fisheries resources research and management activities;
S 2915 authorizing the town of Scituate to use certain conservation land for general municipal purposes;
H 4115 authorizing the City of Boston to limit buildings according to their use or construction to specified districts;
H 5034 authorizing the termination of the motor vehicle fine revolving fund in the town of Whitman;
H 5046 relative to the town of Plymouth Environmental Affairs Fund;
S 2838 making the position of treasurer-collector an appointed position in the town of Lakeville;
S 2908 relative to the appointment of an acting town manager in the town of Ipswich;
H 5077 establishing the Tri-Town Water District
Special thanks to MassAccess for providing us with this summary.
---
---
From Mayor McGee's office: The Lynn Public Health Department has confirmed that as of today, the number of active, confirmed positive COVID-19 cases is 2,122 with 87 new cases today. 11,341 Lynn residents have recovered and 171 have died. The total number of confirmed positive COVID-19 cases in Lynn since March 21, 2020, including those who have died and recovered, is 13,634. Please visit the City of Lynn COVID-19 Data Dashboard which is updated daily.
Please visit http://www.ci.lynn.ma.us/covid19/resources.shtml#p7GPc1_2 for the most up to date COVID-19 Testing information.
We will continue to provide regular updates on COVID-19 through the City website (www.lynnma.gov), social media, and the Smart 911 emergency notification system (sign up at www.smart911.com).