LYNN NEWS ROUND-UP
OCTOBER 16, 2020
See our other COVID-19 related posts by clicking here.
---
Check out our 2020 MA State Election Coverage with campaign interviews, voting information, & more by clicking here.
---
Early voting starts tomorrow at Lynn City Hall, runs until October 30th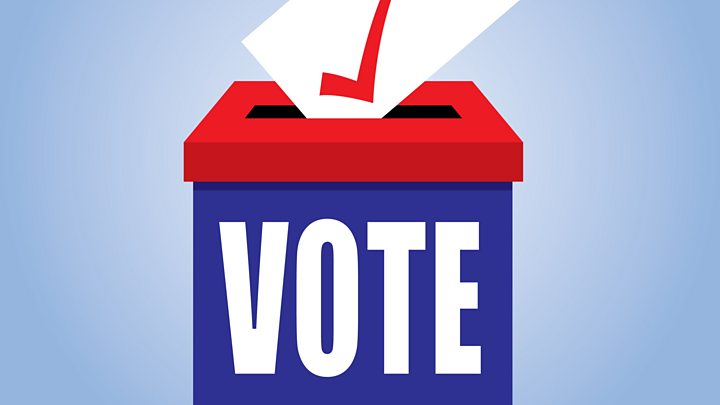 Early in-person voting for the November election will be held from October 17-30, 2020 at Lynn City Hall (3 City Hall Square). The times for early voting during this period are as follows:
Saturdays & Sundays from 8am-2pm
Mondays, Wednesdays, & Thursdays from 8:30am-4pm
Tuesdays from 8:30am-8pm
Fridays from 8:30am-12:30pm
Registered voters have the option to request an early voting ballot through the mail. Complete an Early Voting Application and mail it to:
Election Commission
Lynn City Hall
3 City Hall Square, Room 203
Lynn, MA    01901
Voting by mail is available to all voters for all elections in 2020. You do not need an excuse to vote by mail this year. To vote by mail all you need to do is complete an application, deliver your application to your local election office,  then vote and return your ballot.
For more information on voting by mail, see the Sec. of State's page on Voting by Mail FAQs. You can find out when we sent it to you and when we received it back from you by clicking here.
If you want to drop your ballot off at City Hall, they have a secured ballot drop box outside of the building at the Johnson St entrance. You can also hand deliver it to the City's Election office in Room 203.
Download the Vote by Mail Application by clicking here.
---
---
All kids and teens in MA can now get free meals through the entire school year! Find locations at meals4kids.org/meals – no registration or identification is required for meal pickup.
---
---
North Shore Juneteenth / Prevent The Cycle asking for support at Special City Council Meeting on October 24th

From North Shore Juneteenth
: We hope you and your families are staying safe and healthy during this COVID Pandemic. We want to share some important info with you to keep you updated on the movement for racial justice.
Prevent The Cycle
is an organization that has worked with the Lynn City Council and many other organizations in Lynn to organize a Public Hearing around social justice issues.
All Lynn, Ma. Residents are encouraged to attend.
To find out more about the issues being addressed
please click here
.
The Public Hearing will be held on Saturday, October 24th at 11am via Zoom (
Click Here for Zoom Link
).
EDITOR'S NOTE:
If you wish to speak regarding the petition please see the process for virtual meetings
by clicking here
.
Watch LIVE on TV (Comcast: 22 / Verizon: 37), on LCTV's website by clicking here, or on the LCTV Facebook page.
---
Household Hazardous Waste Day & Tire Collection happening tomorrow
   
Please click images above for their full-resolution fliers.
---
Updates from state government
As of Thursday night, DPH reported a total of 138,651 cases of COVID-19. The state has now confirmed a total of 9,452 deaths from the virus.
The Baker administration confirmed Wednesday that Massachusetts will stick to the aggressive plan to chip away at the state's pension liabilities. The Legislature and administration agreed before the pandemic to hike the state's annual pension payment by more than 9.6 percent each year, and by more than 30 percent over the three-year period, as it works to stash away money to cover the $41 billion unfunded portion of the expected pension liability of more than $96 billion. The $3.115 billion transfer to the pension fund in the fiscal year 2021 budget, an increase of roughly $274 million or about 9.6 percent over the fiscal 2020 contribution, and the triennial schedule that it is part of means the state's annual pension contribution will have to grow at a clip far more rapid than what is forecasted for state tax revenue in order to remain on track to fully fund the liability by 2036.
State tax revenue was initially projected to grow by 2.8 percent in fiscal year 2021, but now the administration is expecting it will actually come in 6.8 percent below fiscal year 2020 actual collections.
House and Senate leaders on Beacon Hill chose not to intervene Thursday to block the expiration this weekend of the state's moratorium on evictions and foreclosures, despite the efforts of one Democrat to force an emergency extension of the ban through the end of the year. Governor Baker on Monday put forward an eviction diversion plan that allows the moratorium to expire on Saturday, but also pumps $171 million into rental assistance and other measures to try to keep people facing economic hardship from the COVID-19 pandemic in their homes. Governor Baker said his approach was preferable to allowing renters and homeowners to fall deeper into debt, but many advocates and lawmakers said the initiative was insufficient to meet the need and prevent a housing crisis at a time when coronavirus infection rates are rising.
Governor Baker also prodded the Legislature to wrap up negotiations around the economic development bills approved more than two months ago. Rep. Michael Connolly, a Cambridge Democrat, showed up during a lightly attended informal session of the House on Thursday to file an emergency petition that would extend the moratorium until Jan. 1, 2021. Rep. Connolly said that the extension would give Baker more time to get the pieces of his eviction diversion plan in place, and also allow the Legislature to continue to work on legislation he filed with Housing Committee Chairman Kevin Honan and dozens of other Democrats in the Legislature to extend the moratorium for much longer. The House admitted Rep. Connolly's petition and referred it to the Joint Committee on Housing, but further action required concurrence from the Senate, which had already adjourned for the day. Rep. Connolly ultimately doubted the presence of a quorum to force the House to end its session Thursday. Rep. Connolly said he believed that legislators have "ceded" their responsibility for policymaking during the pandemic and economic crisis.
Governor Baker's updated annual budget would direct less money to the MBTA's operations than the version he filed before the pandemic hit Massachusetts, but the cash-strapped transit agency is still in line for a potential funding boost. T officials adopted a spending plan in May that made conservative estimates about state financial support, so the MBTA would receive about $59 million more than it baked into its fiscal year 2021 revenue numbers under the latest operating budget transfer Baker proposed. While that final figure could still vary, any additional funding could make an impact on the T's outlook as it weighs major service cuts, plus the possibility of fare hikes and layoffs down the line, to help close an impending budget gap of hundreds of millions of dollars due largely to the loss of riders in the pandemic.
Governor Baker's $45.5 billion revised fiscal year 2021 spending plan still includes a fivefold hike on the fees imposed on ride-hailing services such as Uber and Lyft, from 20 cents per ride to $1 per ride, but that added revenue is not set to start flowing to the MBTA until the following fiscal year. Altogether, the new plan would transfer about $1.27 billion to the MBTA's operating budget: $1.1 billion from dedicated sales tax revenue, $127 million in operating assistance, and another $40 million in sales tax stemming from a plan to accelerate collections. That sum is $64 million more than the T received in FY20, but $107 million less than it would have under Baker's original fiscal 2021 spending plan that predated the pandemic. The administration said the decline stems from reforecast sales tax revenue, decreasing the amount transferred to the T by $34 million, and because revenue from the ride-hailing fees now would not be available until fiscal year 2022.
The House and Senate Ways and Means committees will hold a virtual hearing featuring invited testimony next week on Governor Baker's revised $45.5 billion budget, which the Republican filed on Wednesday and said he hopes to see completed and returned to him before Thanksgiving. Rep. Aaron Michlewitz and Sen. Michael Rodrigues will host the noon hearing next Wednesday from the State House, and said they look forward to hearing from "members of the Administration, our colleagues, and the general public." The committee chairs did not release a list of who will be invited to speak, but said guests will participate remotely via video or audio conference.
Despite restrictions around the number of people allowed onto gaming floors and the number of active machines, gamblers put nearly $605 million into slot machines at the three Massachusetts gaming centers last month, helping to contribute to a state revenue haul of just more than $20 million. The Mass. Gaming Commission announced Thursday that Plainridge Park Casino, MGM Springfield and Encore Boston Harbor had generated a cumulative $70.54 million in gross gaming revenue last month, down from about $71 million in August. Of that gross gaming revenue, the state is due $20.02 million, the commission said. The state's take for September was lower than the $22.56 million full-month average since all three facilities have been in operation, though the state's slots parlor and casinos are operating under capacity limits and other restrictions. Massachusetts gambling centers were closed mid-March and reopened in July.
---
From Mayor McGee's office: The Lynn Public Health Department has confirmed that as of today, the number of active, confirmed positive COVID-19 cases is 302 with 22 new cases today. 4,772 Lynn residents have recovered and 119 have died. The total number of confirmed positive COVID-19 cases in Lynn since March 21, 2020, including those who have died and recovered, is 5,193. Please visit the City of Lynn COVID-19 Data Dashboard which is updated daily.
Stop the Spread Initiative Testing has been extended until December 31st.
• Fallon Ambulance offers testing at the following locations. Walk up Only:
o Parking lot at Lynn English High School
 Mon – Sat from 11:00am until 5:00pm
o Parking Lot across from Market Basket on Federal Street
 Mon – Sat 12:00pm-6:00pm
o Residents who have been tested for COVID-19 through Fallon Ambulance can call 617-765-0176 with any questions related to your COVID-19 test results.
• Call Lynn Community Health Center (781)-581-3900 to make a COVID-19 test appointment at 9 Buffum Street location
Please visit http://www.ci.lynn.ma.us/covid19/resources.shtml#p7GPc1_2 for more information on how you can get a free COVID-19 test in the City of Lynn until December 31st.
We will continue to provide regular updates on COVID-19 through the City website (www.lynnma.gov), social media, and the Smart 911 emergency notification system (sign up at www.smart911.com).