LYNN NEWS ROUND-UP
SEPTEMBER 28, 2020
See our other COVID-19 related posts by clicking here.
---
Windows shows for Galleries at LynnArts: "Feminism and Activism"
From GALA: GALA (Galleries at LynnArts) has installed a two gallery show entitled Feminism and Activism at 25 Exchange St, Lynn, MA 01901.
GALA invited artists to join them in exploring where feminism and activism intersect with art.  Feminism is a broad subject encompassing a range of social movements and ideologies that seeks to define and establish gender equity.  Activism is about showing up and speaking out to effect change.  The show will run September 18th to November 4, at a time when nationally many museums and institutions are taking a small (belated) step forward in showing female artists' work and adding them to history books.  It is also election season!
Pieces in the show curated by Sally Jacobson range in subject matter, but all draw from the same sense of societal expectations and a desire for a more fair world.  Feminist statements and art are explored in Michèle Fandel Bonner's "Telling" series where she illustrated words said to and about women as well as in Heather Goodwin's "Hysterical Women 1620 – 2020" a large broomstick calling back to the persecution and labels placed on women throughout the ages.
Images of specific times and events are shown in Emmanuelle Le Gal's "Lynn Shoemakers Strike 1860" and Janice Koskey's "Stronger Together".  The words of  Frederick Douglass are presented in Mitchel Ahern's letterpress work "Frederick Douglass at Faneuil Hall".
Ja'rae The Creator presents the work "We Seek Justice" where the viewer is confronted with ideas of oppression and asked to see the humanity of and injustice happening to people in the United States.
Some artists took the opportunity to honor historical figures that moved the dial closer to justice such as Anselmo Vasquez Paez's "Abraham" while others spoke to the problems of the past and warned against a future if steps were not taken.  Nicole Werth's piece "Knowledge is Power: The Systemic Issues of a Predator Society" highlights plastic pollution and the growing problem of ghost nets.
Artists displayed in the show include Anselmo Vasquez Paez, Apple Jack, Bedelyn Dabel "FLE",Bruce Orr, Caitlyn Yvonne, Chrissa Markos, Elizabeth Hall, Emmanuelle Le Gal, Heather Goodwin, Ja'rae The Creator, Janice Koskey, Jessica Jordan, Juliet Lockwood, Kathy Abbott, Keshia De Leon, Loreen Mondello, Malika McDonald, Mary Jane Mulholland, Mary O'Connell, Mary Szeman Best, Max Goodwin, Michèle Fandel Bonner, Mitchel Ahern, Ms. Lu, Nicole Werth, Okaje, Rebecca Standley, Sally Jacobson, Sammia Atoui, Sheila Billings, Sheila Golden, and Stefanie Timmermann.
Anyone interested in getting involved as a sponsor, artist, member of the press, or volunteer should contact galleriesatlynnarts@gmail.com  For more information and submissions, please visit www.galleriesatlynnarts.org.
---
Correctly wearing a mask protects you and those around you.
Check out these dos and don'ts from the CDC.
COVID-19 Testing available at LCHC 7 days a week.
Walk in or call 781-581-3900 for an appointment.
www.lchcnet.org.
---
IMPORTANT message from Lisa Tobin, Lynn Sanitarian, re: restaurant seating & bar area safety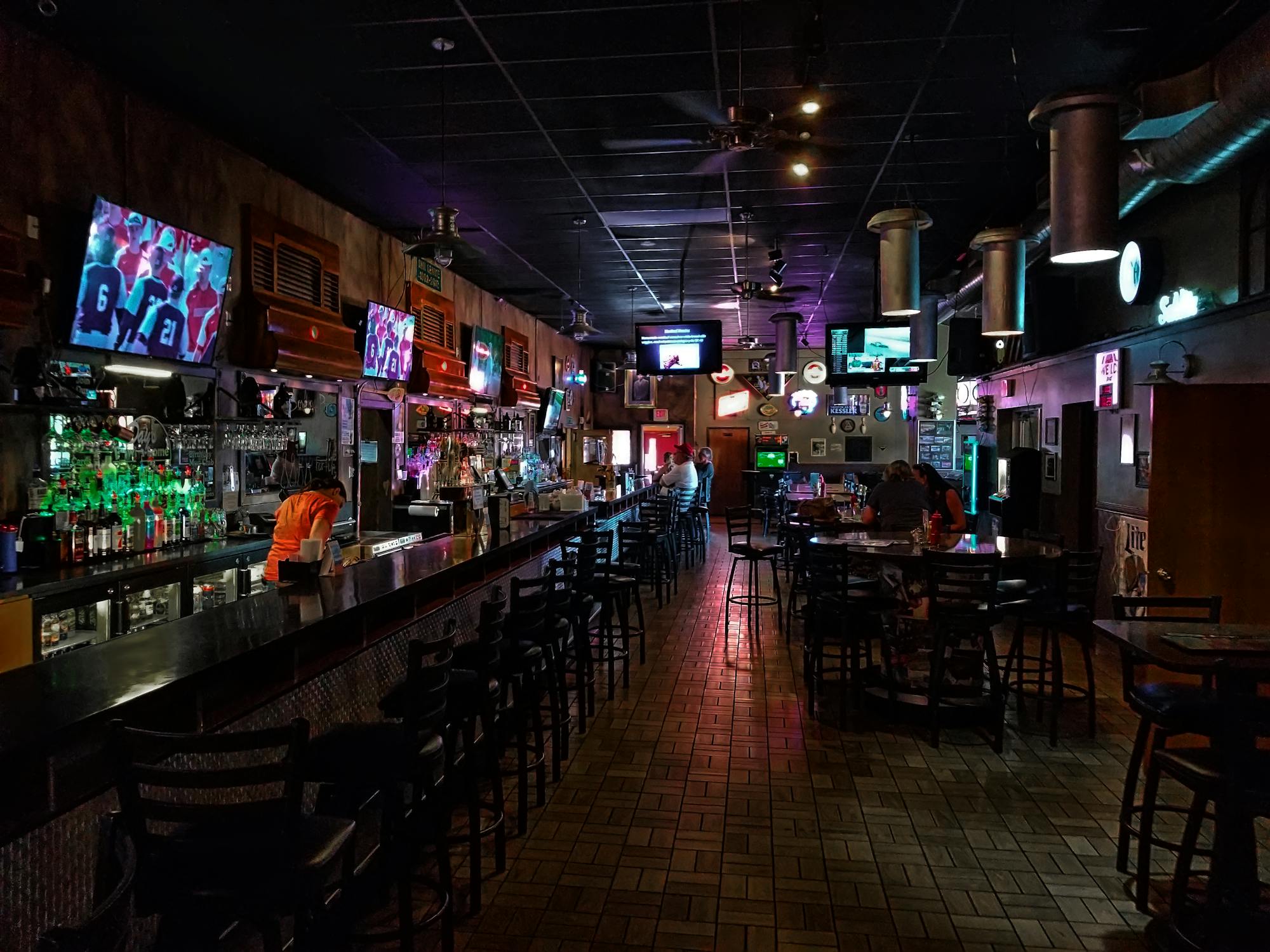 Effective today, the Governor has updated the food establishment guidance to allow 10 people per table. Please note that ALL social distancing and mask and food requirements remain the same. View more information by clicking here.
In addition, the Governor has allowed seating at the bar provided that either
There are no active work areas or working staff behind the bar are at least 6ft away; OR
There is a physical barrier (i.e. Plexiglass) separating customers from the bar space that is at least 30 inches high and a gap/opening at the bottom of the barriers is allowed for food and drink services as long as the gap/opening is no more than 8 inches high
In addition, parties must be seated at bars (no standing customer service) and parties must be spaced at least 6ft from other parties.
Subject to any applicable building and fire code requirements, bar areas may be reconfigured to accommodate table seating that complies with all spacing and other requirements in these Covid-19 safety standards. Tables must not be places within 6 ft. of the staffed bartending area.
I would be remiss if I did not mention that there have been a number of Lynn businesses written up by the ABCC for failure to meet the state requirements. Please take these requirements seriously.
On another note, if you are interested in continuing outdoor dining past 10/31/20, you will need to apply to for an extension. See Deb Ginivan in the City Clerk's Office for this.
If you are interested in obtaining an outdoor heater, please contact Tia Cole of Lynn Main Streets at info@lynnmainstreets.org.
---
Be on the lookout for artwork in front of restaurants throughout Lynn, made possible by Lynn Main Streets & Creative Collective MA!

---
March planed for Saturday at 1PM from Red Rock Park to Ford School

From Diverse People United: Please join us as we continue to build momentum in the national movement for Black Lives! The verdict of Breonna Taylor's case is unfortunately all too familiar in this country.
We will demand the state of Massachusetts pass the BREATHE Act not only for Breonna's sake but for the sake of ALL BLACK LIVES and all people of color! CONVICT THE KILLERS OF BREONNA TAYLOR.
For more information visit their Facebook event page by clicking here.
---
Updates from state government
As of Sunday night, DPH reported a total of 128,426 cases of COVID-19. The state has now confirmed a total of 9,191 deaths from the virus.
The House and Senate will both meet in informal sessions Monday at 11am.
Massachusetts will scrap Oregon's exemption from travel restrictions this weekend, placing it back onto a larger list of states subject to quarantine or testing requirements. Starting Saturday, travelers heading to Massachusetts from Oregon must fill out a form explaining their trip and, upon arrival, either self-quarantine for 14 days or test negative for COVID-19.
Following Oregon's removal, nine states will remain on the lower-risk list: Maine, New Hampshire, Vermont, New York, Connecticut, New Jersey, Colorado, New Mexico and Washington.
Black leaders from across Massachusetts renewed calls Sunday for the state Legislature to pass a police reform bill, hosting an online rally to draw attention to a list of desired changes. In a letter sent to state lawmakers, community leaders, clergy, and civil rights organizations outlined several measures intended to curb racism among police departments, including the implementation of statewide standards and training for officers, limits on police use of force, and a civil service exam commission."
The two top leaders at the Holyoke Soldiers' Home will face criminal charges for their alleged role in exacerbating a deadly COVID-19 outbreak at the facility. Attorney General Healey alleged that Superintendent Bennett Walsh and former medical director David Clinton put veterans' lives at risk by combining residents who were symptomatic or COVID-positive into close quarters with residents who were still asymptomatic.
A statewide grand jury on Thursday indicted Walsh, a 50-year-old Springfield resident, and Clinton, a 71-year-old South Hadley resident, each on five counts of caretaker neglect of an elder or disabled person and five counts of causing or permitting serious bodily injury to an elder or disabled person. Both charges are felonies, with each neglect charge carrying a maximum prison sentence of three years and each serious bodily injury charge carrying a maximum sentence of 10 years.
---
From Mayor McGee's office: The Lynn Public Health Department has confirmed that as of today, the number of active, confirmed positive COVID-19 cases is 482 with 9 new cases today. 4,329 Lynn residents have recovered and 118 have died. The total number of confirmed positive COVID-19 cases in Lynn since March 21, 2020, including those who have died and recovered, is 4,929. Please visit the City of Lynn COVID-19 Data Dashboard which is updated daily.
Stop the Spread Initiative Testing have been extended until Saturday, October 31st
• Fallon Ambulance offers testing at the following locations. Walk up Only:
oParking lot at Lynn English High School
 Mon – Sat from 11:00am until 5:00pm
oParking Lot across from Market Basket on Federal Street
 Mon – Sat 12:00pm-6:00pm
oResidents who have been tested for COVID-19 through Fallon Ambulance can call 617-765-0176 with any questions related to your COVID-19 test results.
• Call Lynn Community Health Center (781)-581-3900 to make a COVID-19 test appointment at 9 Buffum Street location
• Call Health Innovations at (774)-264-0604 to schedule a test at their mobile van location at Manning Field at 23 Ford Street. Walk-ins are also welcome.
o Mon: 10:00am until 2:00pm
o Tues: 1:00pm until 5:00pm
o Wed: 10:00am until 2:00pm
Please visit http://www.ci.lynn.ma.us/covid19/resources.shtml#p7GPc1_2 for more information on how you can get a free COVID-19 test in the City of Lynn until October 31st.
We will continue to provide regular updates on COVID-19 through the City website (www.lynnma.gov), social media, and the Smart 911 emergency notification system (sign up at www.smart911.com).