LYNN NEWS ROUND-UP
JULY 22, 2020
See our other COVID-19 related posts by clicking here.
---
MIAA pushes start of fall season for MA high school sports to Sept. 14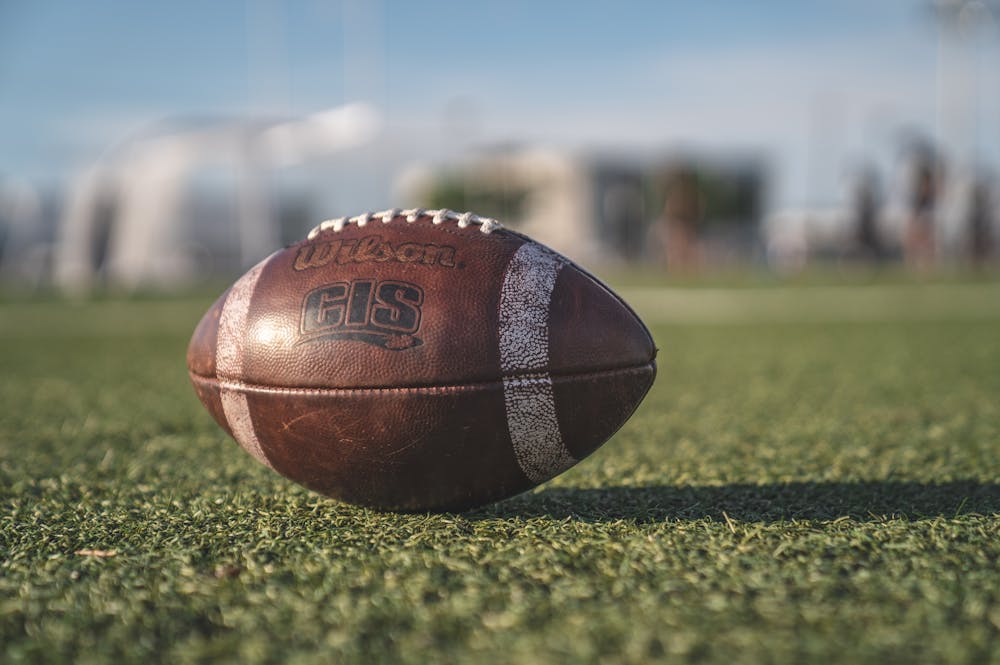 The MIAA Board of Directors unanimously approved a recommendation put forward by the association's COVID-19 Task Force to push back the Massachusetts high school sports fall season to September 14 on Tuesday during a virtual meeting.
Although the MIAA has set a date for when formal practices can begin, which sports can be played, if any at all, this fall will be decided by the Department of Elementary & Secondary Education, Executive Office of Environmental Affairs and Governor Charlie Baker's office.
DESE commissioner Jeff Riley said during Tuesday's meeting that the department plans on releasing updated guidelines in early August. The MIAA Board of Directors unanimously approved a recommendation during Tuesday's meeting that states the association will comply with those forthcoming guidelines.
"If we can do sports, we would certainly like to do it, but only if it can be done in a safe way," said Riley. "That may mean that we have to modify sports. I'm not really sure. We really have to make some decisions on what athletics could look like.
If Massachusetts chooses to move forward with the current youth sport guidelines released on July 6, soccer, football, and competitive cheer would be unable to compete, as they fall into the "high-risk" category, but the guidelines are subject to change.
Following the approval of the recommendation pushing back the start of the fall season, the subcommittee's third and final recommendation was that the BOD meet again three business days after the EEA and DESE publish their guidelines for K-12 fall and youth sports to discuss the fall season and consider additional recommendations from the COVID-19 Task Force.
Thom Holdgate, who serves as co-chair on the MIAA's COVID-19 Task Force, said that the subcommittee has heavily taken into consideration what other states in the northeast are doing with their protocols as it relates to "return to play" recommendations.
The above information was taken from an article from
MassLive. You can read their full article by clicking here.
---
COVID-19 Updates & Info. in Khmer
From the Kakrona Center of Lynn: Please share among those who can benefit from this video. We recommend that you take some time to watch this with your families.
We would like to thank "United Cambodian Community (UCC)" and the Cambodian Community in Long Beach for sharing this helpful information. During these difficult times we hope to continue to come together to help out our people and community.
---
Updates from state government
As of Tuesday night, DPH reported a total of 107,221 cases of COVID-19. The state has now confirmed a total of 8,231 deaths from the virus.

The House was scheduled to take up their version of a comprehensive police reform legislation (h4860) today beginning at 11am in a formal session. There are more than 200 amendments pending on the bill and debate could go into later on the week. The House's version would limit the use of qualified immunity, creates a Commission on the Status of African Americans, and establishes a Massachusetts Police Standards and Training Commission responsible for the licensing of all law enforcement.
A new version of a Senate-approved telehealth bill is on the move in the House. The Health Care Financing Committee on Monday polled its members on a redrafted version of the Senate's bill and advanced it to the House clerk's office, where the bill was pending Tuesday morning. The bill (S2769) includes language around telehealth, allowing insurers to include a deductible, copayment or co-insurance requirement for telehealth so long as the charges do not exceed those for in-person services. For behavioral health services, the bill says insurers are to ensure that the rate of payment for in-network providers of audio-only or video telehealth is "no less than the rate of payment for the same behavioral health service delivered via in-person methods." The bill is a Health Care Financing Committee redraft of legislation the Senate passed in late June, which sought to expand access to telehealth and protect patients from surprise costs arising from seeing out-of-network providers.
House Majority Leader Ron Mariano said the new bill's development stemmed from conversations had during an earlier meeting of the Special Committee on Commonwealth Resilience and Recovery that he leads. The bill looks to extend other emergency orders related to the COVID-19 pandemic, touching on topics including testing and treatment for the coronavirus, out-of-network rates and temporary licenses for certain health care workers. It would also direct "enhanced" Medicaid payments to independent community hospitals.
Most evictions and foreclosure will remain banned in Massachusetts until Oct. 17 under an extension to the COVID-prompted moratorium Gov. Charlie Baker triggered on Tuesday. Governor Baker's action will add another 60 days to a temporary ban that was set to expire on Aug. 18. The moratorium law that Governor Baker signed on April 20 prevents virtually all non-emergency evictions and foreclosures amid the pandemic, and gave the governor the authority to extend the eviction ban for up to 90 days. Both renters and homeowners are still financially liable for rent or mortgages, but they cannot be forced to pay late penalties if they demonstrate that they are experiencing hardship as a direct result of the outbreak.
The administration this month made a pool of $20 million available in supplemental housing assistance to help low-income residents in need. The Governor wrote Tuesday that, before the Oct. 17 expiration of the moratorium, his administration "will assess whether additional federal and state resources should be made available for this purpose" and will work with the judiciary to ensure tenants have support programs available once evictions resume. Demands had been growing on state lawmakers to embrace the year-long extension bill (HD 5166 / SD 2922), filed by Housing Committee Co-chair Rep. Kevin Honan as well as Rep. Mike Connolly and Sen. Patricia Jehlen. 89 of the 199 sitting lawmakers have co-sponsored the legislation.
Governor Baker filed another one-month spending bill on Tuesday, that would keep state government funded through August with an additional $5.51 billion as the administration and legislative Democrats wait for the state's fuzzy budget picture to come into clearer focus. The governor also said that in the "coming weeks" he and Democratic leaders in the House and Senate would be finalizing a full-year projection for local aid and Chapter 70 school funding from the state to provide "important clarity" for municipal leaders. Budget writers have been waiting to see what the state's finances look like after state officials delayed the April 15 tax filing deadline to July 15. The one-month spending bill is the second filed by Baker after the Legislature already approve more than $5 billion in spending to keep government running for the month of July. Governor Baker, in his filing letter, said it would cover state services through Aug. 31.
Without any full-year, post-pandemic budgets on the table, it appears certain that this year's budget deliberations will extend beyond the July 31 end of formal sessions, although legislative leaders refuse to give voice to plans for a fall budget debate, which would blend into the election season. Asked Tuesday if lawmakers planned to pass a fiscal 2021 annual budget by July 31, or if not then when, Senate budget chief Michael Rodrigues said he would be "happy" to answer questions about the budget "some other time."
President Trump on Tuesday directed the U.S. Secretary of Commerce to exclude undocumented immigrants from the numbers that will be used to determine Congressional representation following the 2020 Census, an order that Massachusetts Secretary of State William Galvin said is "absurd" and "an almost unprecedented effort to politicize the Census." The memorandum Trump signed early Tuesday afternoon does not specifically prevent non-legal residents from being counted during the Census but orders that undocumented immigrants not be included when it comes time for apportionment, the process of determining how many members of the House of Representatives each state gets based on its population. There are approximately 185,000 undocumented immigrants in Massachusetts based on estimates last year.
Boston Mayor Marty Walsh joined with his counterparts from Portland, Ore., Seattle, Atlanta, Chicago and other cities on Tuesday to voice their "deep concern and objection" over the deployment of federal forces to conduct law enforcement activities in U.S. cities.
---
From Mayor McGee's office: The Lynn Public Health Department has confirmed that as of today, the number of active, confirmed positive COVID-19 cases is 487 with 7 new cases today. 3,235 Lynn residents have recovered and 107 have died. The total number of confirmed positive COVID-19 cases in Lynn since March 21, 2020, including those who have died and recovered, is 3,829. Please visit the new new City of Lynn COVID-19 Data Dashboard which is updated daily.
STOP THE SPREAD Initiative:
Please visit http://www.ci.lynn.ma.us/covid19/resources.shtml#p7GPc1_2 for more information on how you can get a free COVID-19 test in the City of Lynn through August 14th.
We will continue to provide regular updates on COVID-19 through the City website (www.lynnma.gov), social media, and the Smart 911 emergency notification system (sign up at www.smart911.com).