LYNN NEWS ROUND-UP
JULY 31, 2020
See our other COVID-19 related posts by clicking here.
---
NAACP North Shore branch now official
President of the NAACP's New England Area Conference Juan M. Cofield made a statement to members of the newly formed North Shore chapter of the NAACP on Wednesday. Here is his statement:
CONGRATULATIONS!!  On Saturday, the NAACP Board of Directors voted to grant a Branch charter to the North Shore Branch.  Your organizing committee, led by Natalie Bowers and Tachou Brown, has done an exceptional job in acquiring NAACP members and setting a firm foundation for the development of the Branch.
As you may be aware, the minimum membership level to apply for a Branch charter is 100.  I submitted the Branch charter application to the NAACP National Office earlier this month with 175 membership applications.  On Friday, July 24th, the organizing committee had attained a membership level of 293.  Natalie has expressed to me her goal for the North Shore Branch to attain a membership level of 1,000 by the end of 2020.  Your membership growth so far suggests that you can achieve it.   As president of the NAACP, New England Area Conference (NEAC), you have made me proud!
The next step will be for NEAC to call a formal organizing meeting for the North Shore Branch, where the election of officers will also take place.  I will confer with Natalie and Tachou so we can make plans.
Again, I want to express appreciation to all who helped bring us to this point, in such a grand fashion.  Now, I ask that you roll up your sleeves and prepare for the work of the Branch, consistent with the mission of the NAACP.
Peace and love,
Juan M. Cofield
President, NEAC
Learn more about the NAACP's North Shore Chapter by clicking here.
---
Lynn Public Schools "Cross The Stage"
event set for tomorrow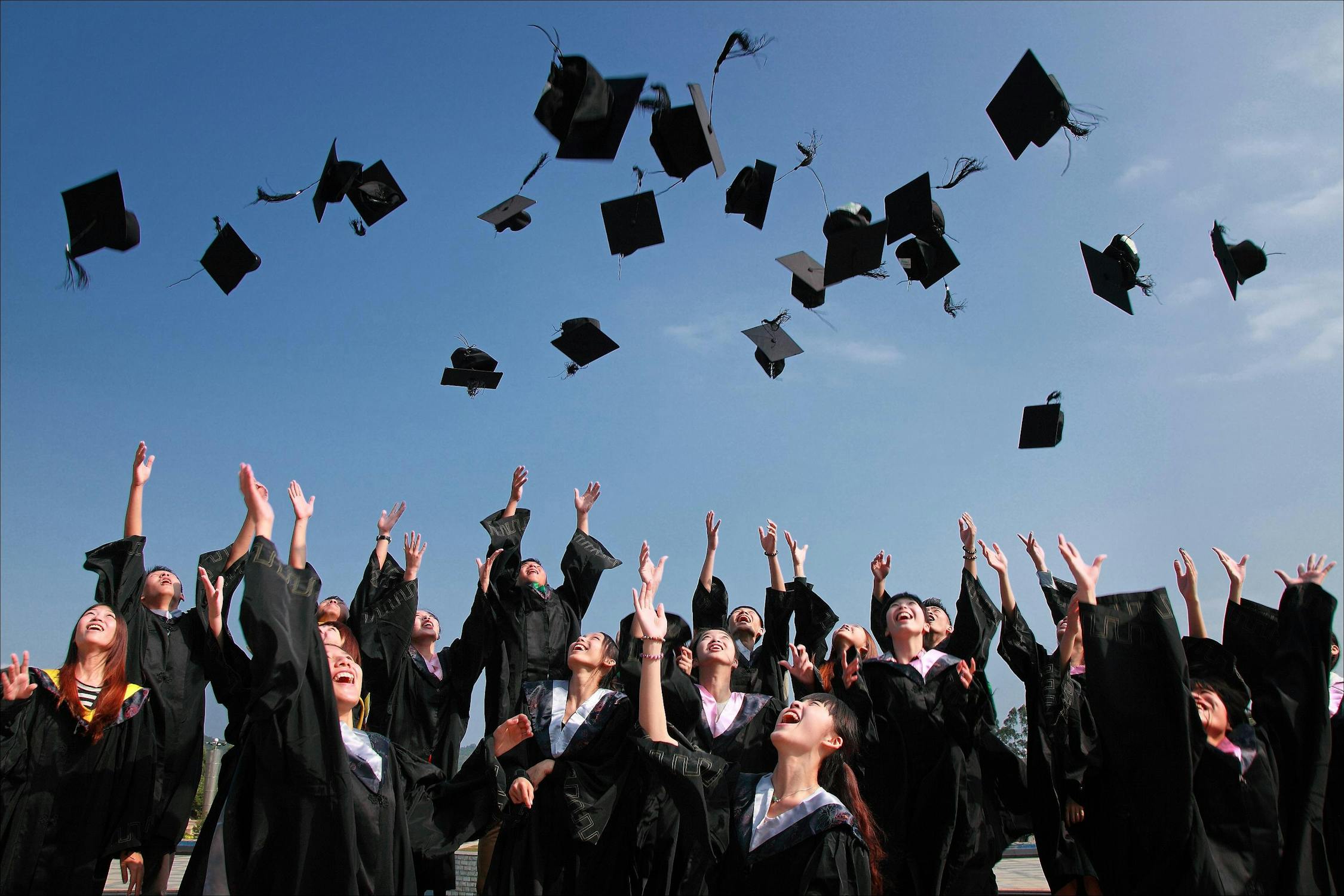 Lynn Public Schools is set to hold their "Cross The Stage" event tomorrow (Saturday, August 1, 2020) at Manning Field. The times for the schools are as follows:
Lynn Classical | 9-11AM
Lynn English | 12-2PM
Lynn Tech | 3-5PM
Fecteau Leary | 6-7PM
If you did not RSVP beforehand you will not be allowed to attend.
Lynn Educational TV will be broadcasting the ceremony live on their YouTube channel, found by clicking here. The ceremonies will be broadcast on their tv channel at a later date, airtimes can be found on their website when available.
---
MBTA Fall 2020 Bus Schedule Changes Virtual Meetings 
The MBTA will host virtual meetings on Wednesday, August 12  and Thursday, August 13, both from 6-8 PM, to present details on fall bus schedule details and changes. The virtual meeting on August 12 will be in Spanish and the virtual meeting on August 13 will be in English. These virtual meetings will be held on GoToWebinar, a video conferencing platform.
MBTA Service Planning staff will outline temporary schedule changes that go into effect August 30, 2020. The temporary changes being made are in the best interest of riders in order to maximize both safety and service levels during the COVID-19 pandemic.
As part of the presentation the Service Planning team will cover the following:
Why route changes are necessary;
The service planning process;
Specifics of the service changes and impacted routes; and
Other key elements on MBTA's response to the pandemic.
During the meetings, attendees will have the opportunity to ask questions and provide input on future service changes.
Virtual Meeting Information:
The meetings will be held via GoToWebinar. The MBTA encourages the public to participate and provide their feedback. To register, visit mbta.com/servicechanges.
Accommodations:
These meetings are accessible to people with disabilities and those with limited English proficiency. Accessibility accommodations and language services will be provided free of charge, upon request, as available. Such services include documents in alternate formats, translated materials, assistive listening devices, and interpreters (including American Sign Language).
For accommodation or language assistance, please contact MassDOT's Chief Diversity and Civil Rights Officer by phone (857-368-8580), fax (857-368-0602), TTD/TTY (857-368-0603), or by email at MASSDOT.CivilRights@dot.state.ma.us.
---
Updates from state government
As of Thursday night, DPH reported a total of 109,400 cases of COVID-19. The state has now confirmed a total of 8,375 deaths from the virus.
Both branches of the Massachusetts Legislature reached a final agreement Thursday to scrap the end-of-July deadline that the House and Senate for decades have imposed on themselves to complete formal business in the second year of their two-year sessions. They will have about five more months in which they can call the full House and Senate rosters into session for roll call votes on pandemic-related bills, a spending plan and other business that may arise. Formal sessions can now run effectively until the next makeup of the Legislature is inaugurated in January 2021. The order amending the rules pushes back the deadline but does not set explicit parameters on what actions lawmakers can take after 11:59 p.m. Friday.
On Thursday, the House worked on climate legislation (H 4912) that creates a 2050 emissions reduction roadmap toward net-zero and addresses topics like grid modernization and workforce development. Representatives started to dispense with the over 100 amendments to the bill, adopting 12 over the course of nearly seven hours. Legislators still need to take action on roughly 60 amendments when they return to session Friday morning. Roll calls will start at 12 p.m.
On Thursday, the Senate passed a number of priorities to limit the use of step therapy, professionally license midwives, and establish criminal penalties for the practice of female genital mutilation. The branch also approved measures to create a trust fund to support genocide awareness education and set up commissions on perinatal substance use and racial inequities in maternal health.
The Baker administration and the Legislature are committing to maintain fiscal 2021 local aid and school aid at last year's levels, and to provide an additional $107 million in school aid to cover inflation and enrollment factors. Administration and Finance Secretary Michael Heffernan notified local officials of the commitment in an email Thursday from the Department of Revenue, and emphasized that the money is separate from $450 million in new federal supports for K-12 schools to assist with educating students during the pandemic. The Division of Local Services released a list of aid amounts for all cities and towns in connection with Heffernan's announcement.
With upticks in positive COVID-19 testing rates linked to larger social events, Governor Baker said Thursday that his administration is reviewing the state's guidance on gathering sizes, but blamed the behavior of people choosing to party without precaution for the clusters of infections that have sprung up. Baker's assessment of the situation echoed that of frustrated Cape Cod officials, who pointed Thursday to house parties and other private gatherings as a driver of new COVID-19 infections in the region. Rhode Island Gov. Gina Raimondo also told her constituents to tone down the summer partying as she took action to reduce permissible gathering sizes in the Ocean State.
Governor Baker is allocating $50 million federal funds to schools and colleges to help with costs associated with reopening, remote learning, early literacy and financial aid for low-income college students, his office announced Thursday. The bulk of the money, up to $25 million, will go toward "COVID-related expenses associated with reopening colleges and universities, as well as certain non-public elementary and secondary schools," according to a press release. That money will be distributed based on the number and percentage of enrolled low-income students. Up to $10 million will be dedicated to early literacy programs for students through third grade, with the goal of remediating learning loss experienced since the closure of school buildings in March and accelerating skills for kids from high-need communities. As much as $5 million will be set aside in an emergency reserve, as much as $7.5 million will be used to expand access to online courses including advanced placement, early college and dual enrollment programs, and up to $2.5 million will go to financial aid for low-income students of public colleges.
The number of first-time unemployment aid claims crept up last week in both Massachusetts and nationwide compared to the prior week, hinting at ongoing volatility in the job market and continuing economic uncertainty more than four months into the pandemic. State labor officials reported receiving 19,179 new filings for jobless benefits between July 19 and July 25, an increase of 1,025 over the previous week. While the weekly sum was one of the lowest since the start of the crisis, it also marked only the second time since April in which total weekly applications were greater than the week before. Applications for the expanded eligibility Pandemic Unemployment Assistance program also increased from 12,402 in the week that ended July 18 to 14,850 in the week that ended July 25.
The state's largest police union is asking all 4,300 of its uniformed officers and members of the public to support the 66 House legislators who voted last week against a sweeping policing reform bill that the union said would put police and the public at risk. The union was asking all its members and the public to support the House legislators who voted no, "especially those with challengers in November." The opposition included all 31 House Republicans and 35 Democrats. The union did not specify what about the bill concerned them, but has been critical of attempts to weaken qualified immunity protections from civil lawsuits for police.
---
From Mayor McGee's office: The Lynn Public Health Department has confirmed that as of today, the number of active, confirmed positive COVID-19 cases is 500 with 19 new cases today. 3,330 Lynn residents have recovered and 110 have died. The total number of confirmed positive COVID-19 cases in Lynn since March 21, 2020, including those who have died and recovered, is 3,940. Please visit the new City of Lynn COVID-19 Data Dashboard which is updated daily.
STOP THE SPREAD Initiative:
Next week, there will again be free mobile COVID-19 testing in the Wall Plaza parking lot at 10 Church Street from 10:00AM-4:00PM from Tuesday, August 4 through Friday, August 7. You can also make an appointment for a COVID-19 test at Lynn Community Health Center by calling 781-581-3900 or Health Innovations to schedule a test at the mobile van location at (774)-264-0604. Walk-ins are also welcome.
Please visit http://www.ci.lynn.ma.us/covid19/resources.shtml#p7GPc1_2 for more information on how you can get a free COVID-19 test in the City of Lynn through August 14th.
We will continue to provide regular updates on COVID-19 through the City website (www.lynnma.gov), social media, and the Smart 911 emergency notification system (sign up at www.smart911.com).