LYNN NEWS ROUND-UP
SEPTEMBER 11, 2020
See our other COVID-19 related posts by clicking here.
---
Temporary Overnight Closures of the Foxhill Bridge on Route 107
The Massachusetts Department of Transportation (MassDOT) is announcing that it will be conducting bridge maintenance operations at the Foxhill Bridge on Route 107 in Saugus and Lynn. This work will occur nightly from 9:00 p.m., to 5:00 a.m., the following morning, starting Sunday, September 13, through Thursday, September 17.
As part of the work, Route 107 (Western Ave) will be closed each night at the Foxhill Bridge. All traffic will be detoured via Ballard Street (Saugus), Lincoln Avenue (Saugus)/Boston Street (Lynn), and Summer Street (Lynn). Appropriate signage, law enforcement details and advanced message boards will be in place to guide drivers through the temporary detour.
This closure is necessary for crews to safely rehabilitate the bridge deck. The work is part of a $7.71 million drawbridge operation and maintenance contract.
Drivers traveling through the affected areas should expect delays, reduce speed, and use caution. All scheduled work is weather dependent and/or may be impacted due to an emergency.
For more information on traffic conditions travelers are encouraged to:
Dial 511 and select a route to hear real-time conditions.
Visit www.mass511.com, a website which provides real-time traffic and incident advisory information, and allows users to subscribe to text and email alerts for traffic conditions.
Follow @MassDOT on Twitter to receive regular updates on road and traffic conditions.
Download MassDOT's GoTime mobile app and view real-time traffic conditions before setting out on the road.
View Mass511's Traffic Map by clicking here.
---
Lynn Fire Dept. receives new trucks
From Lynn Fire Dept.: Delivered to the department today. Engine 10 & Engine 5. Two 2020 E-ONE Typhoon Pumpers. After a couple weeks of training with their crews they will be put in service.
---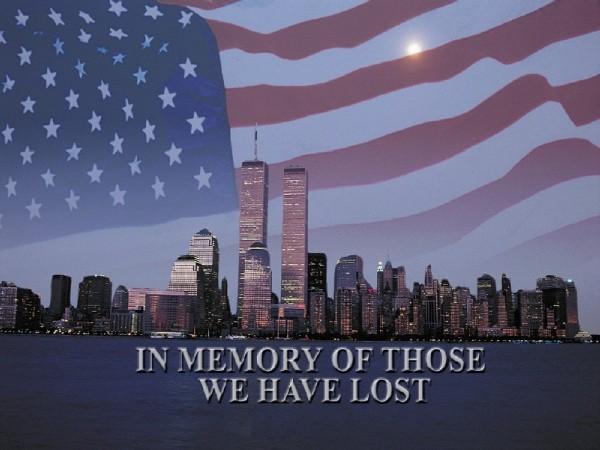 ---
MA Breast Cancer Coalition's Annual Statewide "Against The Tide" events happening virtually over next couple weeks
Massachusetts Breast Cancer Coalition (MBCC) will be hosting its annual, statewide Against the Tide multi-sport events as virtual events in 2020. With the health and well-being of participants, volunteers, and sponsors in mind, MBCC will be hosting two virtual events on September 19th and September 26th. Each event will feature a 4-day window to participate (September 17 – 20 for the September 19th event, and September 24 – 27 for the September 26th event).
The virtual event components include 1-mile recreational or competitive swims, ½-mile recreational swim, 5K or 10K runs, 3-mile walk, ½-mile stand-up paddleboard, and 2-mile kayak.  For participants who are looking to challenge themselves, there is an Aquathon option, consisting of a 1-mile swim immediately followed by either a 5K or 10K run.  All virtual participants will receive a Participant Fun Pack, including an event t-shirt, bib or swim cap, participant medal, and sponsor items. Swim, Run, and Aquathon participants will have the opportunity to submit their finish times to be included on the event's official results page.
Participants may register as an individual or as part of a team. Registration is $40 per person and families can register for $100 (for up to 5 family members). Participants are encouraged to fundraise beyond the registration fees, as all proceeds support Massachusetts Breast Cancer Coalition's unique goal of breast cancer prevention. Prizes will be awarded to top fundraisers.
Please visit www.mbcc.org/swim or call 617-376-6222 for more information and to register.
---
UPDATE: MA Disburses Lost Wages Assistance (LWA) Benefits to Pandemic Unemployment Assistance Claimants and Standard Unemployment Insurance Claimants-Additional 2 Weeks of LWA Benefits Approved by FEMA
The Commonwealth's application to receive grant funding to pay a limited additional weekly unemployment benefit to claimants under the federal Lost Wages Supplemental Payment Assistance (LWA) program for the 6 weeks ending 8/1/20, 8/8/20, 8/15/20, 8/22/20, 8/29/20, 9/5/20 has been approved by the Federal Emergency Management Agency (FEMA). The applications were submitted by the Massachusetts Emergency Management Agency (MEMA), in coordination with the Department of Unemployment Assistance (DUA).
Eligible Pandemic Unemployment Assistance (PUA) claimants had already received the first three weeks of LWA payments and the additional 2 weeks of benefits will be processed beginning Wednesday, September 9th. Disbursements to eligible standard Unemployment Insurance (UI) beneficiaries for the full six weeks of additional LWA benefits will begin on Thursday, September 10th and payments are expected to be in claimants bank accounts by Tuesday, September 15th.
Per FEMA's authorization, the grant will fund an additional $300 weekly payment to those who are eligible for at least $100 in weekly unemployment benefits for the five weeks The Massachusetts Department of Unemployment Assistance continues to work on the technology and business requirements necessary for this program and anticipates being able to quickly deliver retroactive funds to all eligible claimants in the coming weeks. Most eligible claimants currently receiving benefits do not need to take any action because the Commonwealth will automatically add LWA to their weekly benefit payment retroactive to the dates specified in the grant.
---
Updates from state government
As of Thursday night, DPH reported a total of 121,759 cases of COVID-19. The state has now confirmed a total of 8,957 deaths from the virus.
The governor announced Thursday that he had signed an executive order that would "extend the time-frame for municipal permitting for expanded outdoor dining." An order Governor Baker issued in June aimed to help provide opportunities for outdoor table service by giving local authorities more flexibility to approve changes to liquor licenses. That order specifies that any amended license issued as a result of its provisions will revert back to its prior status on Nov. 1 or when the order is rescinded, whichever is sooner.
Governor Baker, Medford Mayor Breanna Lungo-Koehn and other officials visited Bistro 5 Thursday, where Governor Baker announced a doubling of the Shared Streets and Spaces grant program from $5 million to $10 million. The grant program is aimed at helping cities and towns rework curbs, sidewalks, streets and parking spots to create areas for socially distanced walking, commerce, dining and other outdoor activities. So far, Governor Baker said, Shared Streets has distributed $7.7 million to fund 91 projects in 78 municipalities. Applications will be accepted until Sept. 22, and the money comes from both the Massachusetts Department of Transportation and federal CARES Act funds.
Governor Baker also announced that arcades will be allowed to open next week after months of pressure and multiple lawsuits from owners.
Public Health Commissioner Monica Bharel will be off duty for the next month as she takes medical leave to recover from an unspecified issue, the Department of Public Health announced Thursday morning. Bharel's leave is effective immediately and DPH said it is unrelated to COVID-19. Bharel had tested positive for the respiratory disease in late March and was isolated for about four weeks as she recovered from it. She is expected to return to work in early October. DPH General Counsel Margret Cooke will serve as acting commissioner by appointment of Health and Human Services Secretary Marylou Sudders.
Secretary of State William Galvin said Thursday he would challenge any final population total that comes in "significantly below" the state's own estimates, and offered up state data that could be used to fill holes in the count. Galvin, in a new letter to Census Bureau Director Steven Dillingham, said he did not think Massachusetts communities were being surveyed "adequately," and that harder-to-count populations might wind up being omitted from the final tally. The state's liaison to the Census, Galvin said he was particularly concerned about how COVID-19 and the disbursement of college students from dorms to off-campus housing just before the Census forms were mailed in April might impact the count.
Lawmakers are not ready to act on the proposed elevation of the secretary of veterans' services to a Cabinet-level position, and the Senate on Thursday agreed to give a committee 36 more days to make a decision. The bill (S 2810) was filed by Sen. Michael Rush in June, one day after the resignation of Veterans Secretary Francisco Urena, the same day a report was released on the catastrophic spate of COVID-19 deaths at the Holyoke Soldiers' Home.
The State Administration and Regulatory Oversight Committee now has until Oct. 16 to report on the proposal, which more than 50 lawmakers from both parties have signed onto.
The House extended the timeline for the Judiciary Committee to decide upon a bill (H 4944) that would allow for the expungement of racially restrictive covenants in recorded real property documents. The committee has until Nov. 12 to make its final decision on the legislation.
House lawmakers also attended to bills concerning land in Bridgewater, Milford liquor licenses, and supplemental reserves in Winchendon.
The Cannabis Control Commission will soon have a new liaison to state policymakers on Beacon Hill and local leaders in communities around the state. Commissioners on Thursday approved the job description for a new director of government affairs and policy, and it's a slightly different role than the one former Government Affairs Director David Lakemen recently left to return to his home state of Illinois.
On Thursday, the Gaming Commission voted unanimously to offer Karen Wells the executive director job and its $185,000 annual salary on a more permanent basis. She accepted and will soon hand off her previous duties as director of the commission's Investigations and Enforcement Bureau.
A judge in Boston federal court says he likely will deny a request from landlords to block the Massachusetts eviction moratorium that allows people to stay in the apartments they rent even if they can't afford to pay rent due to COVID-19. U.S. District Court Judge Mark L. Wolf on Thursday weighed arguments on the request for a preliminary injunction, the Baker administration's motion to dismiss and other requests related to the legal fight over the moratorium that took effect in April."
The MA Supreme Judicial Court today hears oral arguments in a lawsuit over whether Governor Baker's executive orders during the pandemic have overstepped his legal authority.
---
From Mayor McGee's office: The Lynn Public Health Department has confirmed that as of today, the number of active, confirmed positive COVID-19 cases is 586 with 26 new cases today. 4,016 Lynn residents have recovered and 117 have died. The total number of confirmed positive COVID-19 cases in Lynn since March 21, 2020, including those who have died and recovered, is 4,719. Please visit the City of Lynn COVID-19 Data Dashboard which is updated daily.
Stop the Spread Initiative Testing have been extended until Wednesday, September 30th
• Fallon Ambulance offers testing at the following locations. Walk up Only:
o Parking lot at Lynn English High School
 Mon – Sat from 11:00am until 5:00pm
o Parking Lot across from Market Basket on Federal Street
 Mon – Sat 12:00pm-6:00pm
o Residents who have been tested for COVID-19 through Fallon Ambulance can call 617-765-0176 with any questions related to your COVID-19 test results.
• Call Lynn Community Health Center (781)-581-3900 to make a COVID-19 test appointment at 9 Buffum Street location
• Call Health Innovations at (774)-264-0604 to schedule a test at their mobile van location at Manning Field at 23 Ford Street. Walk-ins are also welcome.
o Mon: 10:00am until 2:00pm
o Tues: 1:00pm until 5:00pm
o Wed: 10:00am until 2:00pm
o Thurs: 1:00pm until 5:00pm
Please visit http://www.ci.lynn.ma.us/covid19/resources.shtml#p7GPc1_2 for more information on how you can get a free COVID-19 test in the City of Lynn until September 30th.
We will continue to provide regular updates on COVID-19 through the City website (www.lynnma.gov), social media, and the Smart 911 emergency notification system (sign up at www.smart911.com).