LYNN NEWS ROUND-UP
AUGUST 20, 2020
See our other COVID-19 related posts by clicking here.
---
In case you missed it: Check out our 2020 MA State Election coverage, which launched earlier this week, on our website by clicking here.
---
Editor's note: The story from yesterday about the Community Path of Lynn has been updated. Please click here to read.

---
MIAA Board of Directors Announces 2020-21 Athletic Structure
Yesterday the Massachusetts Interscholastic Athletic Association (MIAA) Board of Directors(BOD) met virtually to address the formal recommendations from the MIAA COVID-19 Task Force regarding Educational Athletics for the 2020-2021school year. President Jeff Granatino acknowledged to the Board how, "a lot has happened since July 21 and as we come together today there is guidance from the state on modified sports seasons for school year 2020-21." Granatino continued, "The recommendations before us may not meet everyone's expectations, but they provide a real opportunity for our students to take part in high school athletics for the first time in months."
The MIAA Task Force began meeting in late May with the charge from President Granatino to provide COVID-19 resources related to Educational Athletics for MIAA school leaders,research the impact of COVID-19 on the landscape ofhigh school athletics,and provide recommendations to the MIAA BOD regarding Educational Athletics for the 2020-2021 school year. The Task Force consistsof24 members, representing MIAA principals, superintendents, athletic directors, school committees, medical personnel, game officials, coaches and MIAA staff.Additional stakeholders include the Executive Office of Energy and Environmental Affairs (EEA), Massachusetts Department of Elementary and Secondary Education (DESE) and the MIAA Sports Medicine Committee who collaborated with and provided guidance to the Task Force.
Yesterday morning MIAA Task Force co-chairs, Dr. Keith Crowley, St. John's Preparatory School Principal/Associate Head of School and Mr. Thomas Holdgate, Duxbury High School Athletic Director, presented 11 formal recommendations, including a modified athletic season structure,to the MIAA Board of Directors.An additional two motions were voted on after the formal Task Force presentation. View the Task Force formal recommendations and the additional motions HERE.
All Task Force recommendations and additional motions were approved by the MIAA Board of Directors.
MIAA Executive Director Bill Gaine stated, "On behalf of the MIAA Board of Directors, the Association can be proud of the outstanding contributions of its COVID-19 Task Force which came to fruition today with Board ratification. Today's actions demonstrate the magnanimous service by our volunteer Principals, Athletic Directors, School Committee and Superintendents to provide Educational Athletic opportunities for MIAA student-athletes."
There still remains work for the MIAA COVID-19 Task Force,including a review of sport-specific guidance and modifications submitted by the respective MIAA Sport Committee representative sand the Sports Medicine Committee. The Task Force plans to continue communications with EEA and DESE to prepare winter season recommendations for the MIAA Board meeting scheduled in October.
2020-21 SEASON STRUCTURE
Sept. 18 – Nov. 20: Fall Sports
B/G soccer, fall gymnastics, B/G cross country, field hockey, girls volleyball, swim & dive, golf
Nov. 30 – Feb. 21: Winter Sports
B/G basketball, B/G hockey, wrestling, winter gymnastics, B/G indoor track & field; alpine ski, nordic ski, winter cheer, dance, swim & dive
Feb. 22 – April 25: Fall Sports 2  ("floating season")
Football, fall cheer, unified basketball, sports not played in fall because of remote learning model/other
Feb. 22 – April 25: Fall Sports
Baseball, softball, B/G lacrosse, B/G tennis; boys volleyball, B/G/U outdoor track & field, rugby, sailing, girl's golf, crew
Below are links to the following informational documents:
EEA Guidelines – Released August 13, 2020
MIAA/DESE Joint Guidelines- Released August 18, 2020
MIAA COVID-19 Task Force slide presentation
MIAA COVID-19 Task Force Recommendations
---
Flu Vaccine Now Required for all MA School Students Enrolled in Child Care, Pre-School, K-12, and Post-Secondary Institutions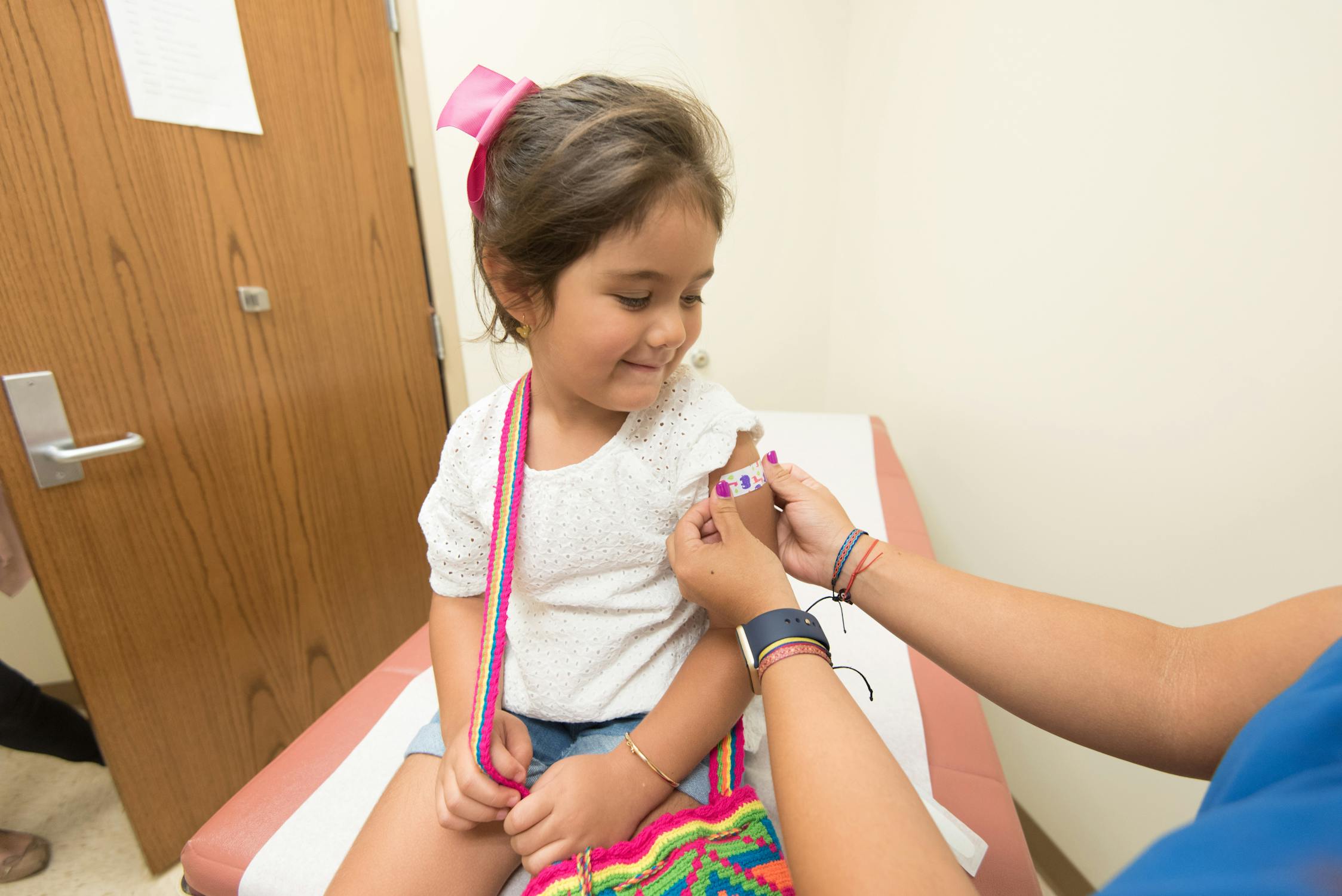 State public health officials today announced that influenza immunization will be required for all children 6 months of age or older who are attending Massachusetts child care, pre-school, kindergarten, K-12, and colleges and universities. The new vaccine requirement is an important step to reduce flu-related illness and ​the overall impact of respiratory illness during the COVID-19 pandemic.
Students will be expected to have received a flu vaccine by December 31, 2020 for the 2020-2021 influenza season, unless either a medical or religious exemption is provided. Also exempted are K-12 students who are homeschooled and higher education students who are completely off-campus and engaged in remote learning only. This new flu immunization requirement to enter school in January is in addition to existing vaccine requirements for all those attending child care, preschool, K-12, and colleges and universities in Massachusetts. Elementary and secondary students in districts and schools that are using a remote education model are not exempt.
"Every year, thousands of people of all ages are affected by influenza, leading to many hospitalizations and deaths," said Dr. Larry Madoff, Medical Director, DPH's Bureau of Infectious Disease and Laboratory Sciences. "It is more important now than ever to get a flu vaccine because flu symptoms are very similar to those of COVID-19 and preventing the flu will save lives and preserve healthcare resources."
All children at least 6 months old who attend child care or preschool must be immunized in accordance with the ACIP Recommended Immunization Schedule.
All students in K-12 must receive the seasonal influenza vaccine annually by December 31. New students entering between January 1 and March 31 must have received a dose of vaccine for the current flu season before entry.
Depending on the child's age and flu vaccination history, a second dose of flu vaccine in the same season may be recommended. In these cases, the second dose is not required for school entry.
For older students, the flu vaccine requirement applies to all full-time undergraduate and graduate students under 30 years of age and all full- and part-time health science students. The requirement includes individuals from outside the U.S. attending or visiting classes or educational programs in Massachusetts as part of an academic visitation or exchange program. The only exception is for college and university students who exclusively attend classes online and never visit campus in person. College students who attend any classes or activities on campus, even once, must be vaccinated by December 31.
The updated table of immunization requirements for the upcoming school year can be found by clicking here..
More information can be found here.
---
---
Weekly COVID-19 Public Health Report released by state, Lynn remains at top of list of worst cities for COVID-19



The Department of Public Health released its weekly public health report, which has seen some changes to the list of high-risk communities.

The list of high risk communities is now Brockton, Chelsea, Everett, Lawrence, Lynn, Revere, Salem, Saugus, South Hadley, & Winthrop. Unfortunately, Lynn still tops this list in all but 2 categories among the 10 high risk cities. In terms of total cases Lynn has 4,334 while Brockton has 4,533. Chelsea leads average daily incidence rate per 100,000 with 23.9, but Lynn isn't far behind with 23.6.
Lynn's figures have not improved much since last week, although the relative change in case counts & positivity rate are both lower. Over the last 14 days Lynn has had 395 positive tests out of 5,569 tests, for a positivity rate of 7.09%. For comparison the state's positivity rate is only 1.5%, while the city with the second highest positivity rate is Chelsea at 4.95%.
As a reminder, the state expanded the "Stop The Spread" initiative until Sept. 12th. Testing will be available at select locations for MA residents regardless of their insurance, immigration status or if they have any symptoms. For more information about testing in Lynn please click here.
Read the full report from the MA Dept. of Public Health by clicking here.
---
Salvation Army seeking school supply donations for kids in need



From Salvation Army of Lynn: It's nearing the end of the month and we are nervous we will not have enough to help all that will come to get school supplies.
Many organizations are working to gather school supplies for kids in need!
All month drop donations of school supplies and backpacks at both Salem Five locations in Lynn, Nightshade Noodle Bar or The Salvation Army, Lynn Massachusetts
Considering, we can't do free hair cuts etc. this year, we would love donations of hygiene products and nail polish too that will all be given out in a drive through format.
Thank you to all who have already donated!!
---
From Mayor McGee's office: The Lynn Public Health Department has confirmed that as of today, the number of active, confirmed positive COVID-19 cases is 642 with 10 new cases today. 3,663 Lynn residents have recovered and 111 have died. The total number of confirmed positive COVID-19 cases in Lynn since March 21, 2020, including those who have died and recovered, is 4,416. Please visit the new City of Lynn COVID-19 Data Dashboard which is updated daily.
STOP THE SPREAD Initiative
Please visit http://www.ci.lynn.ma.us/covid19/resources.shtml#p7GPc1_2 for more information on how you can get a free COVID-19 test in the City of Lynn until September 12.
We will continue to provide regular updates on COVID-19 through the City website (www.lynnma.gov), social media, and the Smart 911 emergency notification system (sign up at www.smart911.com).