LYNN NEWS ROUND-UP
AUGUST 17, 2020
See our other COVID-19 related posts by clicking here.
---
In-person early voting next week, mail-in ballot drop box at City Hall

City Clerk & Chief of Elections Janet Rowe is encouraging voters to vote by mail or in-person during early voting next week, ahead of the state & national Elections. The MA State Primary is set to be held on Sept. 1st.
In-person early voting will start on Saturday, August 22nd & end on Friday, August 28th. August 22nd & 23rd you can vote from 8AM-2PM. The rest of the week will be 8:30AM-4PM, except Friday which stops at 12:30PM. To vote early in-person just go to Lynn City Hall and follow the instructions on signs posted around the entrance.
In an effort to alleviate concerns over the reliability of the U.S. Post Office, a drop box has been set up for ballots outside of City Hall in the Johnson St. parking lot. "We have a city hall drop box right outside the building that we been using since the pandemic for payments, etc. It is sealed and secure.", Rowe said. "People can also hand deliver to our office (Room 203) as well."
This local news comes as national news mounts of potential problems with USPS delivering election mail. On Friday the USPS sent letters to 46 states and D.C. that  warned it cannot guarantee all ballots cast by mail for the November election will arrive in time to be counted. From The Washington Post:
The letters sketch a grim possibility for the tens of millions of Americans eligible for a mail-in ballot this fall: Even if people follow all of their state's election rules, the pace of Postal Service delivery may disqualify their votes.
The Postal Service's warnings of potential disenfranchisement came as the agency undergoes a sweeping organizational and policy overhaul amid dire financial conditions. Cost-cutting moves have already delayed mail delivery by as much as a week in some places, and a new decision to decommission 10 percent of the Postal Service's sorting machines sparked widespread concern the slowdowns will only worsen. Rank-and-file postal workers say the move is ill-timed and could sharply diminish the speedy processing of flat mail, including letters and ballots.
Read the full article from The Washington Post by clicking here.
---
COVID-19 testing this week in Lynn



Lynn Community Health Center is providing their usual testing in the Element Care parking lot at 9 Buffum Street every day. Please call the LCHC at 781-581-3900 to make an appointment.
Fallon Ambulance is providing mobile COVID-19 testing this week at the following locations and times:
Parking lot at Lynn English High School
Monday thru Saturday from 11AM-5PM
Parking Lot across from Sacred Heart Church on Boston Street
Monday, Wednesday, & Friday from 7-11AM
Tuesday & Thursday from 2-6PM
---
LCTV's 2020 Election Coverage launches tomorrow at 12PM!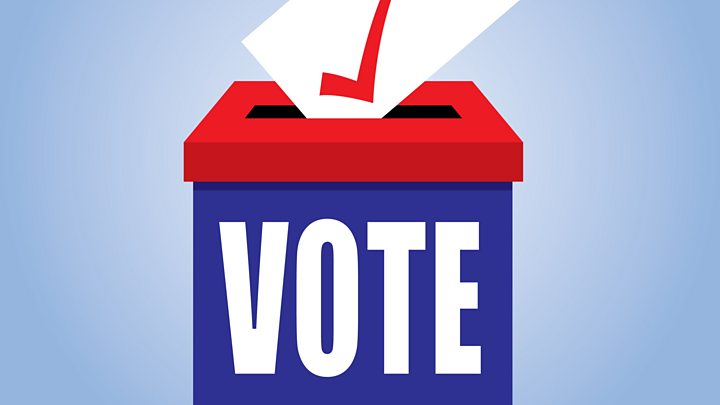 As part of our mission to inform the public, we will be covering the races representing the City of Lynn in the 2020 MA State Election this year. We have produced our own videos with candidates talking directly to Lynn voters, & will make available all of the candidate forums we find out about.
Please note that we reached out to all candidates of all races that impact Lynn this election cycle. If candidates do not appear or do not have information listed it means that they declined to participate.

We have compiled the forums we have been sent & videos submitted to us by candidates onto our website's 2020 Election section, and will launch all of this tomorrow at 12PM. The videos from candidates will also be uploaded to our Facebook & YouTube pages.
---
New Lynn Coalition Housing Survey
From the New Lynn Coalition: The City of Lynn is looking to develop three parking lots downtown. The New Lynn Coalition, a diverse group of labor, community, and faith organizations rooted in Lynn, believes this public land should serve the public good. Currently, many of us are faced with insecure, overcrowded and/or unsafe living situations due to the rising costs of housing, and our incomes can't keep up. Our city has many social needs that won't be fixed by more exclusive, high-cost housing development. This is building Two Lynns – one for greedy developers and the other for hardworking people struggling to make ends meet. WE SAY NO MORE! We want to build a New Lynn, that works for all of us.
To build a city that works for all of us, all of us need to have a say. New Lynn Coalition is working with our many communities to develop a DEMOCRATIC COMMUNITY VISION for these 3 city-owned parking lots. This where YOU come in. We want to know what you think is most important for our city as we grow; what would you build on these parking lots if you were in charge? What are your hopes for the future of downtown Lynn, and how can a new building help them come true. This is our city, our families, our future. We demand a say in how Lynn grows and changes.
Click here to take the survey.
---
From Mayor McGee's office: The Lynn Public Health Department has confirmed that as of today, the number of active, confirmed positive COVID-19 cases is 649 with 17 new cases today. 3,609 Lynn residents have recovered and 111 have died. The total number of confirmed positive COVID-19 cases in Lynn since March 21, 2020, including those who have died and recovered, is 4,369. Please visit the new City of Lynn COVID-19 Data Dashboard which is updated daily.
STOP THE SPREAD Initiative